Parks, Lakes & Pool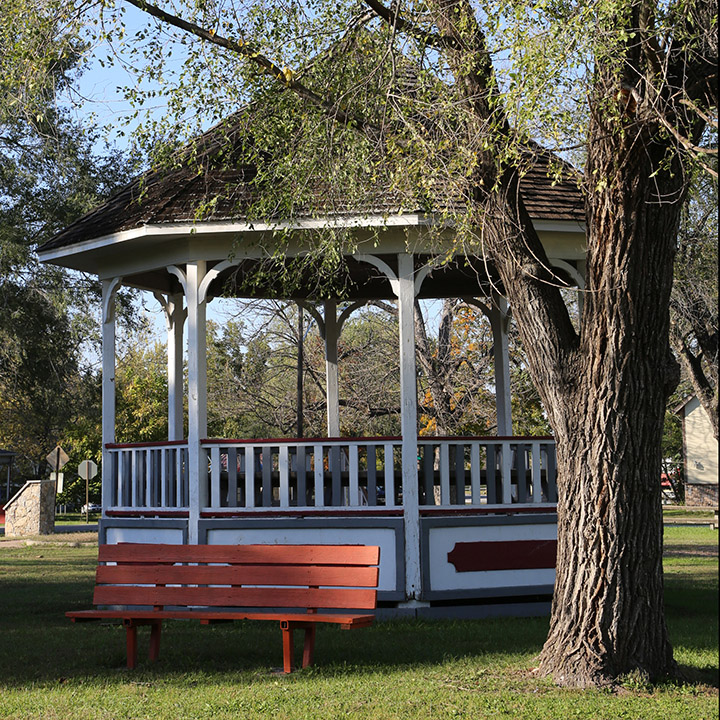 Parks
The City of Pleasanton offers three carefully developed and maintained public parks, complete with scenic landscaping, picnic tables, playground equipment, horseshoe pits, and the like.
Dunlap Park ... Park Street & High St
General Pleasanton Park ... Main & 9th St
East Park ... Center St & 6th St
Lakes
Three lakes totaling about 200 surface acres offer outstanding fishing and leisure activities. Several miles of walking paths wrap around Stegge Lake and the Lower West Lake, featuring park benches and sheltering structures. Dry camping is allowed at both the East Lake and the West Lake. Fishing & boating regulations apply. Details at KS Wildlife, Parks & Tourism.
Pleasanton City East Lake ... 1 mile N, 1/2 mile E of city
Stegge (Upper West) Lake ... 1/2 mile W of city
Lower West Lake ... 1/4 mile W of city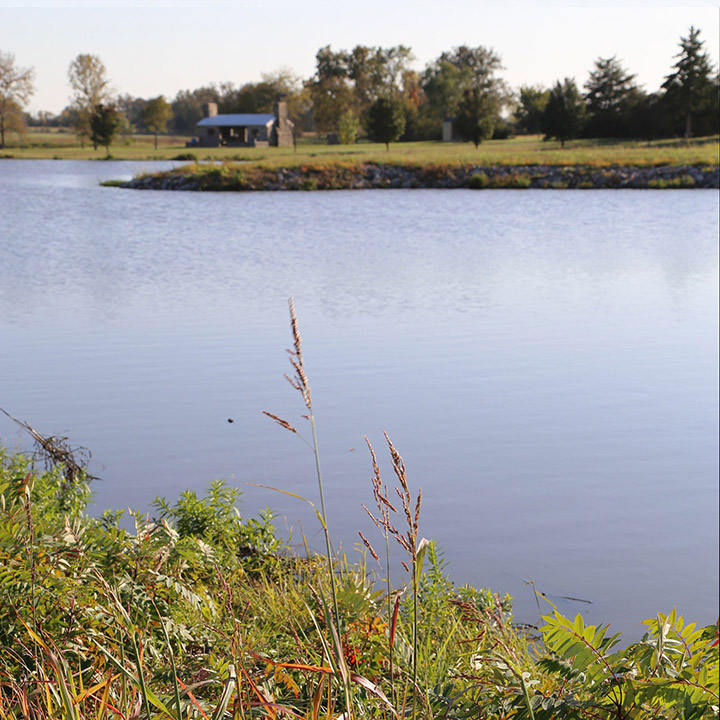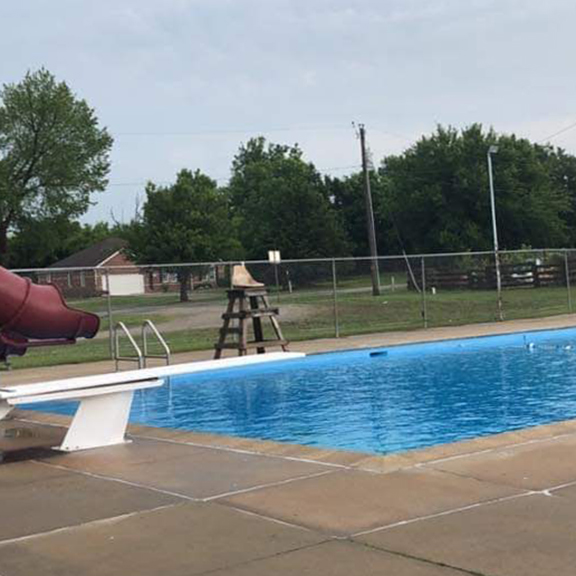 Family Pool
Everyone's favorite place to spend the hot summer months! The pool opens on June 1st. Pool hours are:
Closed Mondays
Tuesday - Thursday 12:00pm - 6:00pm
Friday, Saturday, Sunday 12:00pm - 8:00pm*
*If there is a pool party scheduled, then the pool will close at 6:00pm.
504 W 15th St
Pleasanton, KS 66075
913.352.8353
Daily Admission
Ages 0 - 3 - Free
Ages 4 - 17 - $1.50
Ages 18+ - $2.00
Seniors (60+) - $1.25
Season Passes
(for family members only)
Single - $35.00
2 people - $60.00
3 people - $90.00
4 people - $100.00
5-8 people - $120.00
$10.00 per person over 8 people
Seniors(60+) - $30.00
Daycare Providers - $120.00
Water Aerobics
(check with pool for class schedule)
$2.00 per class
$10.00 for 7 classes
$40.00 for season pass
Swimming Lessons
(check with pool for dates and times)
$35.00
Pool Parties
$65.00 per hour
(check with pool for available dates)